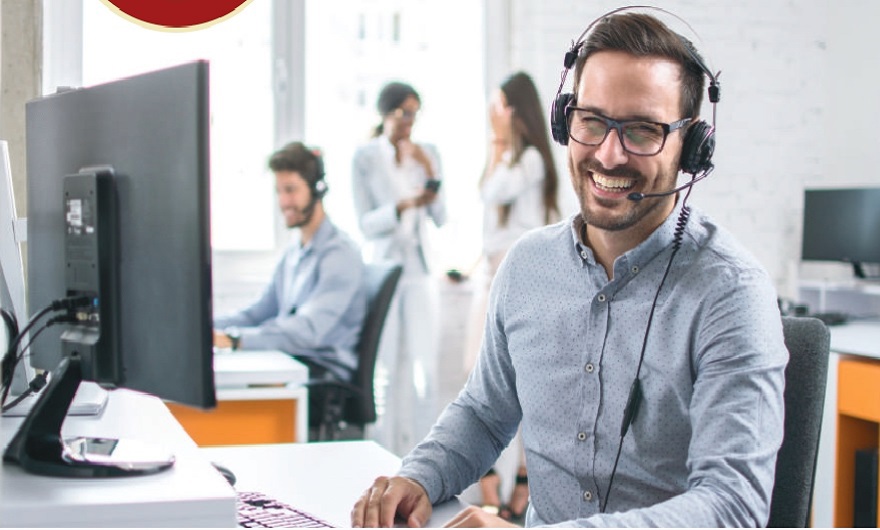 The Ministry of Health National Quitline Call Center *6800 offers a new and unique plan to accompany smokers throughout the smoking cessation process, from the preparation stage to the development of skills for maintaining the smoking cessation over time. The program is under the personal guidance of certified wean counselors, leaders of the field int the country and is based on current medical and psychological research.
Who is the program for?
The program is available to all Israeli citizens who seek to quit smoking and are insured by any of the HMOs in the country, as well as to anyone serving in the IDF, the Israel Police and the Prison Service.
The National Center provides a tailored service to each citizen according to their specific needs. Accordingly, it provides given custom response to unique populations, such as pregnant women, adolescents, older adults, individuals with mental disorders, individuals struggling with addictions, individuals with chronic conditions and so on.
The service is provided in Hebrew, Arab, Russian and English.
A little about the program
The program includes 6 telephone counseling meetings, once a week, with smoking cessation certified counselors and leaders in the field. After completing the program, 4 encouragement calls with the personal counselors are possible for a year after the program.
The program is fully funded by the Ministry of Health and the service is provided free of charge. The program is recognized by all the HMOs so that medications can be received. If necessary, medications and nicotine replacements are subsidized.
"It was a pleasant surprise! The counseling process helped me a lot. With the help of my personal counselor, I learned technics that helped me to overcome the difficult rehab period. It was much easier than I could have imagined" (Adi,36, Rishon LeZion)
"Thanks to the support of my personal counselor and the nicotine replacements I have stopped smoking and today I cannot imagine myself smoking…. Thank you for the professional guidance and the wholehearted support" (Eli, 57, Kiriat Yam)
"Telephone consultation? At first, I did not understand how anyone could help me over the phone. What I have not been able to do over many years, in various ways, I finally managed thanks to the call center"
For registration to the program and additional information:
Call *6800 - National Quitline Call Center
Opening hours: Sunday – Thursday 08:00 a.m. – 08:00 p.m.