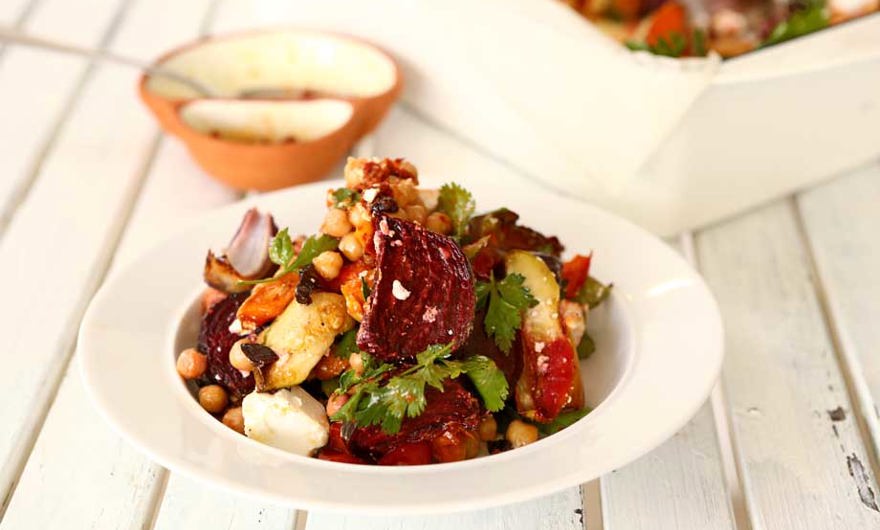 A Mediterranean dish, chef: Meirav Puritz, image: Oren Shalev
The effort is well worth it: people who kept a Mediterranean diet together with exercise for eight weeks enjoyed the health benefits of such a lifestyle, even a year later – according to a British study published in the Microvascular Research journal.
The study assessed 20 participants with an average age of 55 who did not usually exercise. Some of theparticipants changed to a Mediterranean diet with a high consumption of fruit and vegetables, nuts, olive oil, legumes and fish. Exercise of intermediate intensity was also combined with their daily routine. A second group added only exercise to their daily routine.
The results indicated that those who combined a Mediterranean diet with exercise for eight weeks appeared to have a significant improvement of blood circulation to cells in the blood vessels themselves – this is associated with a reduced risk of developing cardiovascular disease. These beneficial effects were still evident 12 months after study participants being careful about keeping to the Mediterranean diet and exercise.
These results are considered very encouraging, mainly due to the fact that cardiovascular diseases are most common in older ages and are influenced by genetics, as well as by nutrition and lifestyle. Since these diseases have a significant effect on the general population, they impose a financial burden on the healthcare systems (they cost the United Kingdom healthcare system £28 billion annually) leading to premature mortality, and thus it is of great importance to research this issue and find methods to deal with it. According to researchers, the most significant part of the results is the long-term effect of the Mediterranean diet. However, some researchers believe that the study of the effect of the Mediterranean diet should be broadened and deepened to include other parameters not assessed in this study and the effects should be examined after even longer periods.
Further reading:
The study in the Journal of Microvascular Research 
Mediterranean diet - the Israel Ministry of Health website, the Nutrition Division