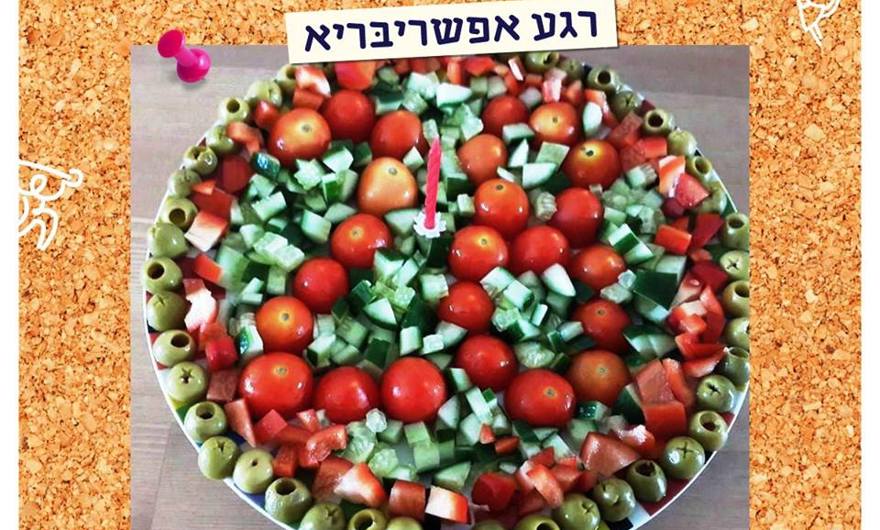 Noga's EfshariBari moment:
"My friend was celebrating his 28th birthday and after two days of deserts he wanted 'anything but cake!' So I decided to go for a different and much healthier concept. The reactions were equally enthusiastic".

Jenny Kaplan's EfshariBari moment:
"You won't catch me without a box of natural unroasted almonds, nuts and organic dates. For me, these are an excellent option for a small, nice and satisfying snack between meals or when lunch/dinner is a few hours away or delayed/I am travelling/camping".


Ma'ayan from Haifa's EfshariBari moment:
An EfshariBari moment: Congratulations to Ma'ayan who celebrated her 5th birthday with her preschool friends with fruit, vegetables and whole wheat flour pizzas – and lots of joy, singing and dancing. It was fun and healthy!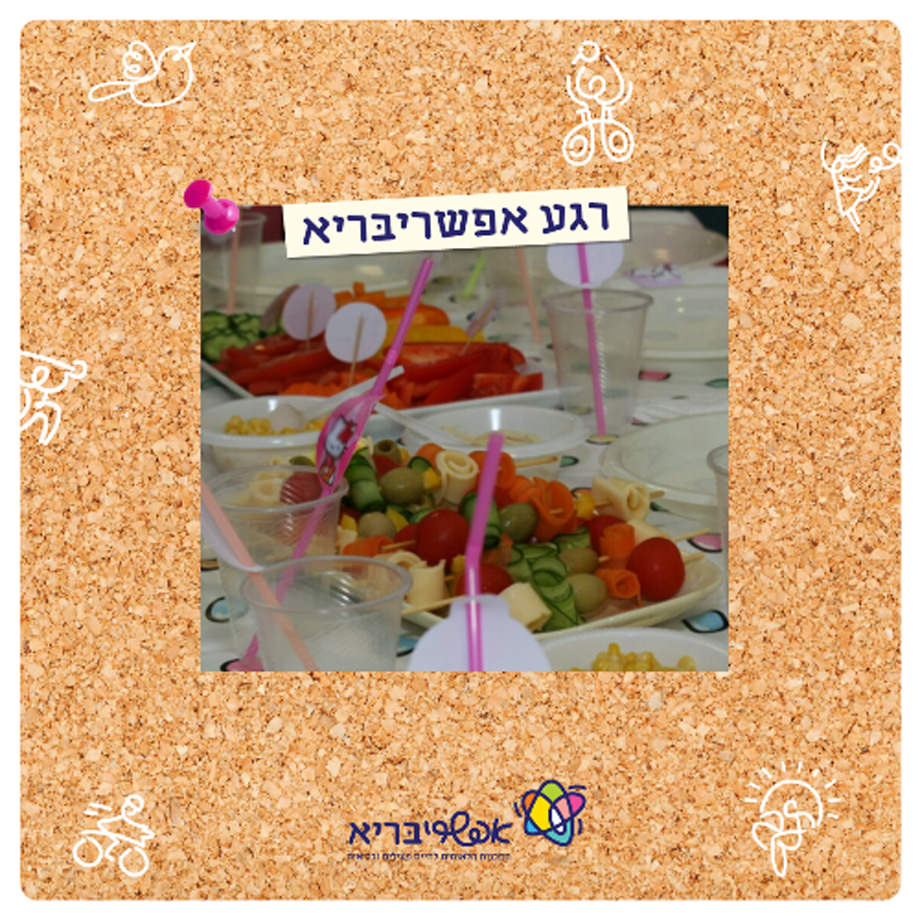 Want to share your EfshariBari moment?
Post to EfshariBari's Facebook page (Hebrew) or on Instagram (@efsharibari, Hebrew) and tag #efsharibari or #efsharibari_moment.